The Private Dining Room is available in Cheltenham's Bhoomi Kitchen. Sitting up to 10 guests, it is the perfect setting to relax and enjoy Bhoomi through an intimate and comfortable culinary experience, without being excluded from the atmosphere and buzz of our restaurant.
For guests joining us for private dining, we serve our Bhoomi feast, which includes a selection of the chef's favourites and most iconic South Indian dishes from our menu. We're able to cater to a variety of allergen and dietary requirements.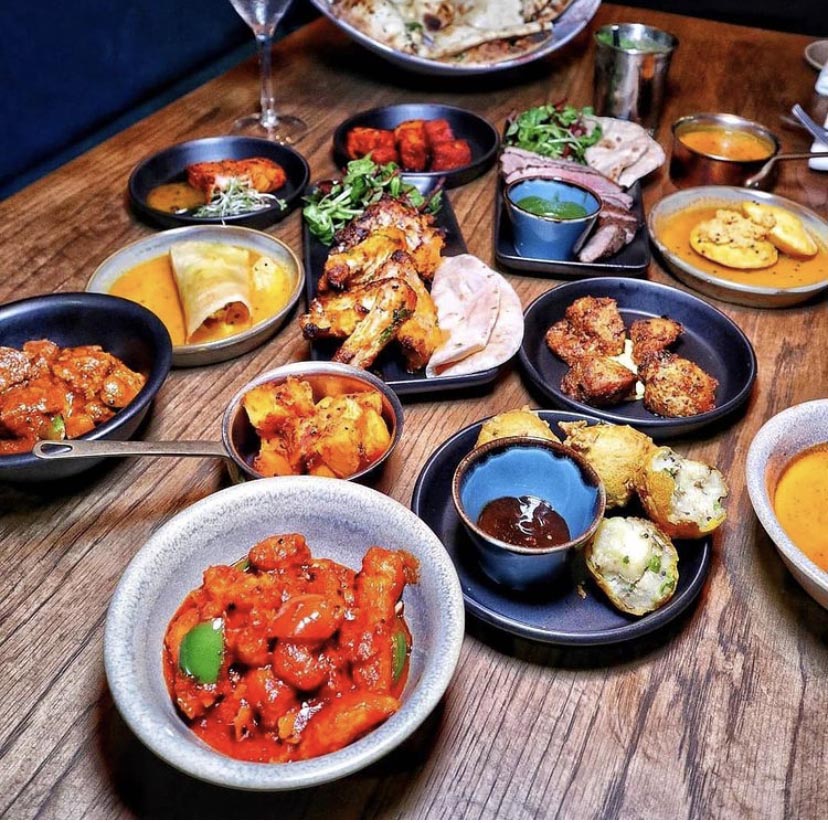 If you're planning a special occasion, a Christmas feast with friends or family, or an end-of-year party, please get in touch. Reservations can be made here, or by calling us on   01242 222 010.