The Private Dining Room is available in Cheltenham's Bhoomi Kitchen. The room sits up to 10 guests, making it the perfect setting to relax and enjoy Bhoomi through an intimate and comfortable culinary experience.
Situated in the middle of the restaurant,  guests can enjoy the serenity of a private dining experience, without being excluded from the atmosphere and buzz of our restaurant.
For guests joining us for private dining, we serve our Bhoomi feast. The feast includes a selection of the chef's favourites and most iconic South Indian dishes from our menu. We're able to cater to a variety of allergen and dietary requirements. Please inform us of any needs when you make your booking.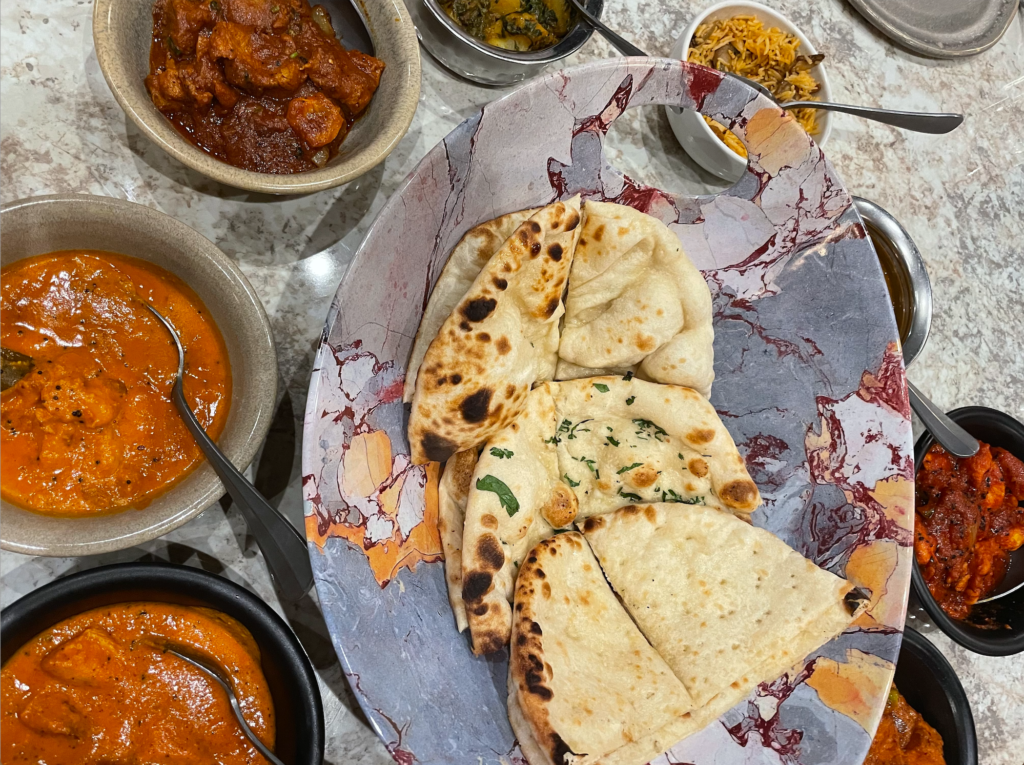 The dark blue velvet seats and copper interior adds a touch of glamour to the space. This helps to make the room the ideal setting to enjoy a special occasion with family or friends.
If you're planning a special occasion, a Christmas feast with friends or family, or an end-of-year party, please get in touch.